Chiropractic Health Maintenance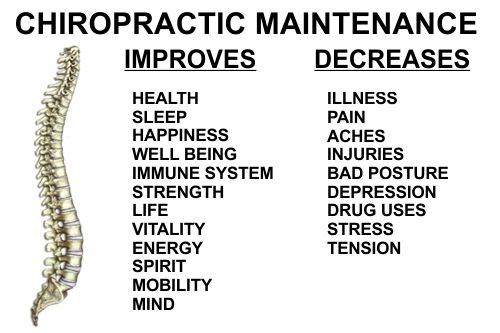 Health maintenance is an important part of Columbus Chiropractic Care Center's practice. You not only want to get healthy and pain free, but you want to remain that way. You can count on us to help develop a personalized plan to help keep you healthy and as pain free as possible!
Healthy and Active is the Best!
When it comes to our patients, we love to see all of you healthy, active, and happy because you're pain free. When you come to Columbus Chiropractic Care Center you'll find us dedicated to getting you there, too!
The Big Picture
From finding out the causes of your chronic pain and helping you correct them, to spinal adjustments and lifestyle changes, we're here to help you get the healthy and pain free life you're striving for!
Health maintenance is an important part of chiropractic practices!
Weekly or Bi-Monthly Corrections
Good Spine Maintenance
Good Neck Maintenance
Long Term Health
Lifestyle Changes
Diagnosing root causes of pain and treating accordingly
When the pain is too much to stand, contact us through our form, or call 920-623-1106 and get Columbus Chiropractic Care Center on your side to a speedy recovery!